Building a successful nightclub can be difficult. Effective promotion can simplify the process. You need to let your potential customers know about your business and entice them to take part in your events. Introducing your club to new audiences is important, but you also want to ensure that you target the customers who have already visited your nightclub. SMS marketing provides a channel for connecting with new and recurring clients to attract people to your business.
The Benefits of SMS Marketing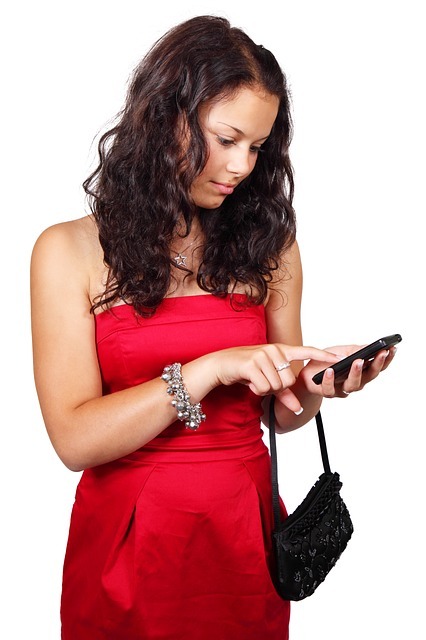 A vast majority of your clients text, making it an effective communication channel.
Most people own mobile phones and primarily use texting as a form of communication. You can take advantage of this by joining the conversation in a platform where customers are already comfortable. This increases your customer engagement by six to eight times that of other marketing mediums, according to data from a survey by Cellit, quoted in Mobile Commerce Daily.
Additionally, text messaging is an immediate means of communication. Most people read texts quickly. Choosing this approach helps to ensure that your customers receive your content, while also helping you to target your offers and messages at the most timely moment to ensure a higher conversion rate. The numerous benefits of this medium make it a lucrative option for complementing your existing marketing and promotion strategies.
Creating VIP and Loyalty Programs
It's safe to say that some of the customers who sign up for your SMS marketing campaign may have already visited your nightclub. Existing customers are one of the best segments to target with your marketing efforts. Although they may only make up about 20 percent of your clientele, they account for about 80 percent of the business, according to Gartner Group statistics, quoted in Forbes. These people already have a good impression of your business, so you do not have to work as hard to entice them to visit again.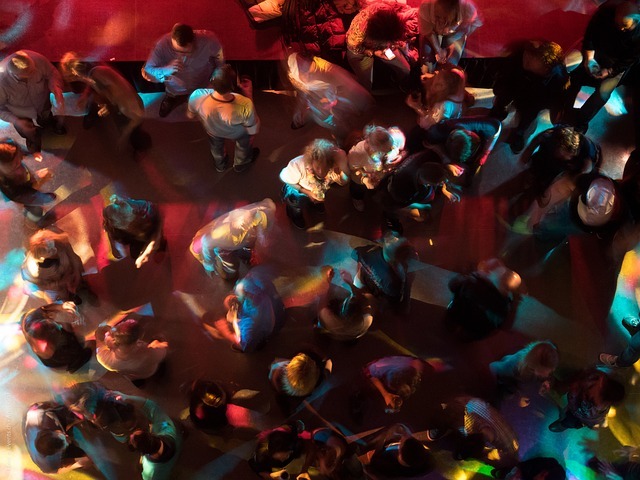 Target those who already enjoy your club to ensure they will continue to come.
Creating a VIP or loyalty program for your mobile subscribers can help you capitalize on their already-present desire to visit your club. Consider using this as a way to offer special deals, access, and experiences to your repeat customers. You do not have to include everyone on your list; it is easy to group your subscribers into categories and create targeted messages.
Send Offers
SMS marketing is a great way to send offers to your target audience. People do not typically want to carry a lot of stuff with them when they head out for a fun evening on the town. However, they will take their phones with them. Mobile offers are easy and convenient to redeem.
You can also take advantage of the timeliness of the channel to turn a slow night into a busy one. When you fear that you will not have a steady flow of customers at your club, you can send a special, limited time offer to your subscriber list to motivate them to come out that night. Just make sure to give them a few hours to plan.
Event Promotion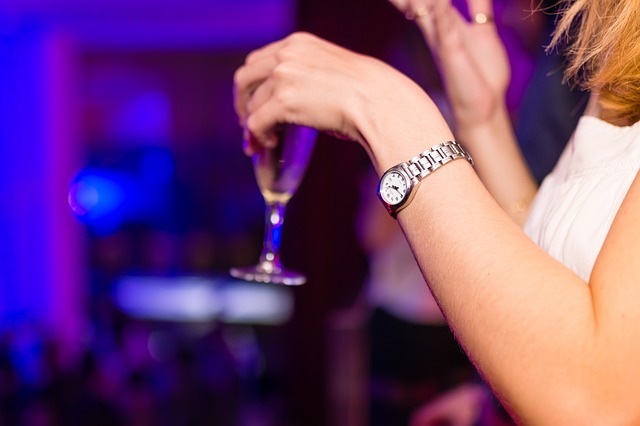 Promote your events, such as Ladies' Night, through text to increase participation.
One way to promote your club and get people through the door is to host special events. Invite a popular band or DJ to play at your club, or create themed events every night of the week to attract guests. For example, you can host a Ladies' Night, special drink nights, food nights, and more. On these nights, consider offering special deals on the cover charge, food, or drinks.
When you create events, you need to ensure your clients know about them. Although you may send out emails, distribute flyers, and post a calendar on your website, potential guests may forget about your special event. By texting out a reminder shortly before your event begins, you can increase the number of attendees.
Integrate Your Marketing
Nightclub promotion takes work. The best plans incorporate several marketing channels to reach a broader audience. Text messaging is easy to integrate with all your other campaigns. You can add a keyword to your print ads, website, and social media profiles for customers to text to learn more or access an offer. With the right keyword and messaging, you can grab the attention of your potential customers, and then follow up with a text to help get them through the door.
An effective SMS marketing campaign can add rocket fuel to your existing club promotions. If you are ready to see how SMS marketing can help give your business a boost, try Nightlife Texting for free!
Categories: Uncategorized