Text message marketing campaigns aren't just for promoting your club and getting people in the door; you can also use this marketing channel to help boost your bar sales. This can benefit your bottom line, since a large portion of nightclub profits come from alcohol sales, in addition to entry fees. If you are looking for some ways to use a text marketing service to increase the amount of business at your bar, then try one of the following creative strategies.
Free Drink with Appetizer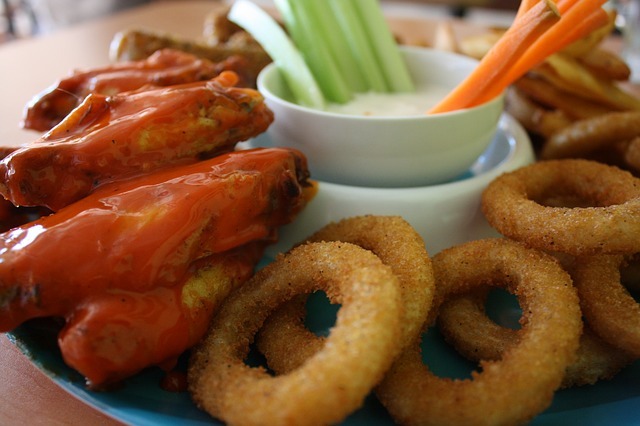 Offer your text subscribers a free drink if they order any of your appetizers.
One way to increase your bar sales is to offer a free drink with purchase of an appetizer. You may lose some money from the first drink, but it does increase the amount of food your patrons purchase, helping your bottom line. Your customers most likely will not stop at just one drink, either, and may even drink more than if they had to pay for the initial drink.
Text message marketing provides a great avenue for this type of special. You can send out the texts ahead of time, and your patrons only need to have their cell phones with them to redeem the coupon. It is also to your benefit to promote the service at the bar. Patrons will join your list while in your club to access the discount right away, helping you to grow your subscriber list as well.
Buy One, Get One Free
An effective way to increase your bar sales is to offer a special buy one, get one free on drinks. To help boost your sales with this deal, you should not serve both at one time, according to Nightclub and Bar. This leads to the second drink being flat, warm, and not as tasty. By delivering the second one upon request, you also open up an opportunity for offering additional items, such as appetizers or food, to go with the second drink, thereby increasing you sales. The second drink will also taste better, increasing the chance that your customers will purchase a third.
Reward Customers for Sharing with Friends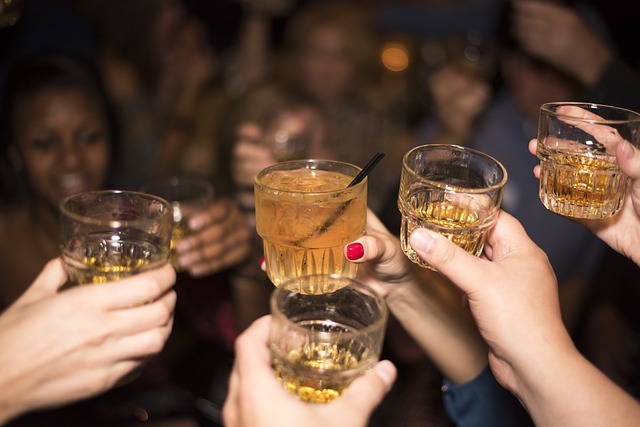 Motivate your customers to bring their friends out for a drink at your club.
Word of mouth is one of the best forms of advertising, and your text message marketing campaign can promote word of mouth referrals. By sending out a text providing a reward for bringing a friend, such as a free shot, then you motivate customers to tell their friends about your club. It also helps to get people to the bar. Even though you may be giving some alcohol away for free, in the long run you will have more customers drinking, which can lead to higher bar sales.
Offer Free Cover Charge
One of the best ways to use texting to boost your bar sales is to send out a message offering free entry simply by showing the text at the door. If people do not have to pay for entry, then they will be more willing to spend money on drinks. You may take a cut on entry fees, but you more than make up for it with your bar sales.
Provide Discounts on Premium Brands
Many people try to cut costs by ordering bottom shelf or house brands, but they are often curious about the difference of premium brands. One way to help tap this interest is to offer discounts on the premium brands. It is best to figure out a number that still gives you a high profit margin but makes it seem like an incredible deal for your customers. With this deal, you also increase the chance that the customers will enjoy the premium brand so much that they will start to order it in the future.
Create a Contest for New Cocktails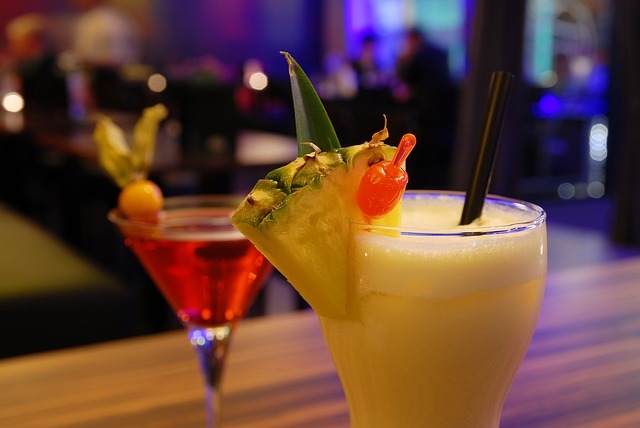 Signature cocktails set you apart from your competition.
Almost all clubs and bars sell the same basic alcohol, but signature cocktails are where you can stand out from the crowd. It is easy to use your text marketing program to promote your signature cocktails and encourage people to buy them. You can simply offer discounts on cocktails to boost sales, but you have the opportunity to engage your customers even more. Consider running contests to create the next cocktail, or sending polls that allow your customers to vote on the name of a new menu item.
Any of these creative promotional ideas can be implemented quickly with the help of the right text marketing service. If you are interested in getting started with a campaign, sign up for Nightlife Texting today!
Categories: Uncategorized