In 2014, more than 9,000 restaurant locations were added in the U.S., according to the National Restaurant Association. This is the fifth year in a row with gains of more than 7,000 locations. Although these statistics demonstrate that the restaurant industry is currently in a positive state, it also means that there is a lot of competition out there for new restaurants. This makes it even more important for you to do what you can to stand out from the competition through marketing.
SMS marketing is an effective way to engage with customers and give your new restaurant the boost it needs to ensure that you do not become one of the almost 60 percent of restaurants that fail after three years.
Announce Your Opening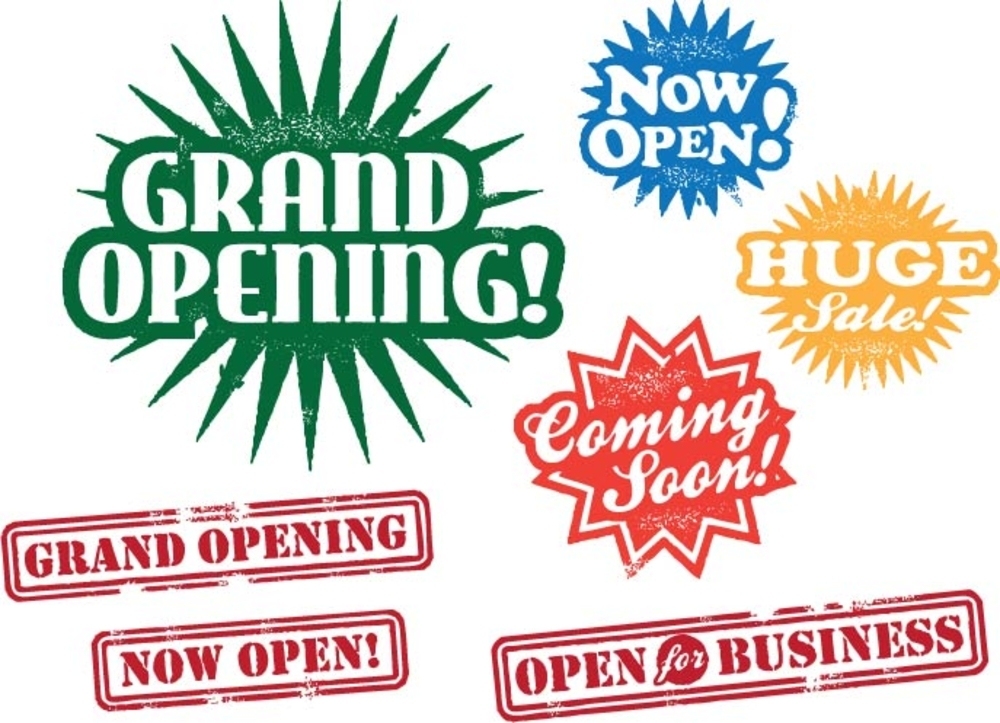 Integrate text messaging with your advertisements about your grand opening.
With a new restaurant, it's important to make a splash from the beginning. Although word of mouth will help you slowly build your regular clientele, you need to get people in the door as soon as you open. You can advertise online, in local newspapers, on billboards or buses, with direct mail campaigns, and more. One way to tie all these marketing channels together is to make it easy for potential customers to sign up for your SMS marketing list. You can further incentivize them by offering a unique special only available for mobile subscribers.
Special VIP Privileges
People enjoy loyalty programs and being a VIP. You can use your text message subscriber list as an aspect of your customer reward or VIP program. Distribute messages to your list, or to groups on your list, with special offers or opportunities. As a new restaurant, this can also help you collect feedback on menus you want to try out. You can offer your mobile subscribers the chance to try an item before it is on the menu, or to vote on their favorite from a list of items. If you start your text marketing campaign early, you can also use your followers as your test clients during your soft opening before you officially open to the public.
Limited Time Offers
SMS marketing is a great way to send out limited time offers to your customers. Texting is an immediate and direct channel. Most people open their texts within a few minutes. Therefore, you can send a special lunch-only deal just two hours before the typical lunch hour to ensure you have a busy lunch time that day or create similar flash sales.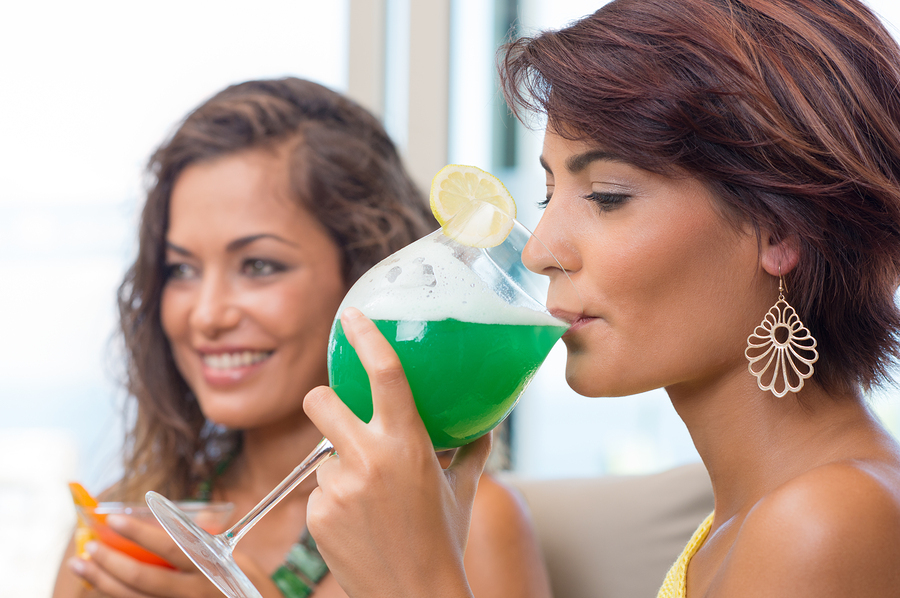 Send out happy hour deals about two hours before it starts to attract customers.
If you want to get the most out of your SMS marketing efforts, you need to ensure that you allow mobile redemption of your coupons. This makes it easy for people to take advantage of the deal without having to print anything out or remembering to bring a coupon along with them to the restaurant. They will already have their cell phone with them, so redeeming your offers is highly convenient.
Learn More About Your Business
To succeed as a business, you want to create a personal connection with your customers. As a restaurant, you can do this by not only creating a relaxing and welcoming atmosphere, but also by sending out text messages about your company, employees, and other aspects of your business. For example, you can distribute short messages highlighting a special dish that you are making. Texts need to be short and sweet, but you can still send out information that lets people build a real connection with your restaurant.
Special Events and Reminders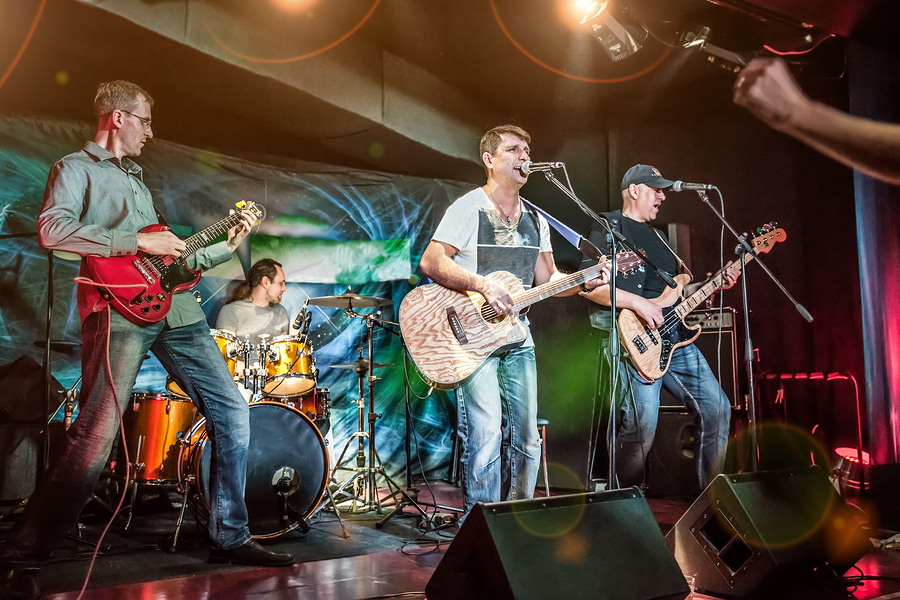 Live music events are a great way to attract people to your restaurant.
Special events, such as live music, are a great way to boost your business, but they only work if people actually show up. You can use your SMS marketing campaign to remind people about the event that day to increase the likelihood they will show up. To further motivate them, you can add special deals such as free drinks, percentage off the cover charge, and more. If your customers reserved their spots ahead of time, you can send out a special reminder to those with tickets.
Reservations, Deliveries, and Other Customer Service
Customer service is one of the biggest reasons that people will choose, or not choose, to patronize a particular business. Restaurants are no different. According to Business Insider, one of the top five reasons that restaurants fail is that they have spotty or poor customer service. Therefore, you want to create an exceptional customer experience from the time they walk into your establishment to the time they leave, and even after that. You can enhance their experience by offering the ability to make reservations, order, or have deliveries all by text message.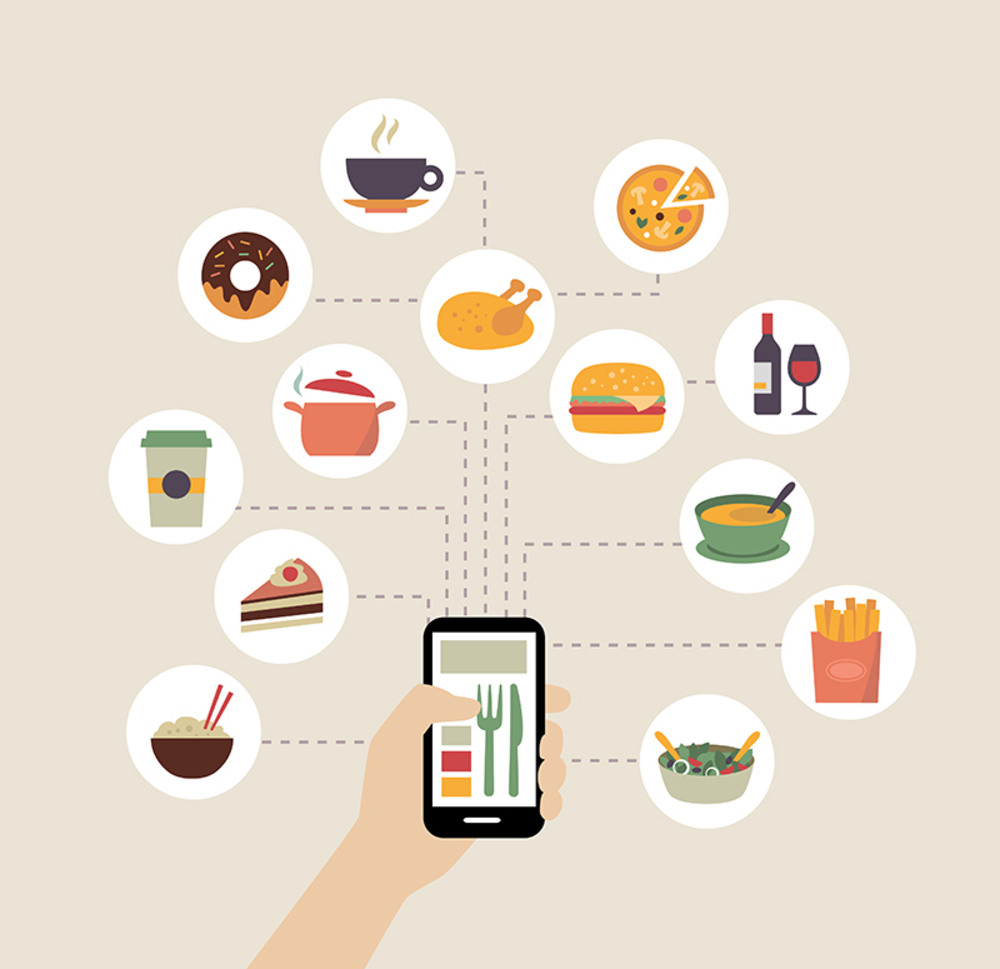 Allow people to order for eat in, take out, or delivery with their phone.
Refer a Friend
Another way to use a text message service to give your new restaurant a boost in business is to create a refer a friend program. You can text your subscribers with a special offer if they refer a friend to your establishment. Most likely, your subscribers already are willing to tell people about your restaurant, so the added incentive will give them the excuse to do so. A well-crafted refer a friend campaign can help positively impact your bottom line.
There are many ways you can use SMS marketing to give your restaurant a boost, whether you use it as a standalone method or integrate with other channels. You can engage with your regular customers and stand out from the competition, helping you to make it past the three and five year trajectory of most restaurants. If you are ready to start your campaign, try Nightlife Texting for free.
Categories: Uncategorized